End of Calendar Year
It is important that the 2021 calendar year is reflected in ENTERPRISE. The End of Calendar Year Maintenance Procedure will make the necessary updates in the application in one simple step. Accessed through the Data Management menu, this procedure does the following:
Rolls the Current Calendar Year in the Sequence Codes Table (FRSEQTAB) to reflect the new Calendar Year. The variable affected in this table is CC.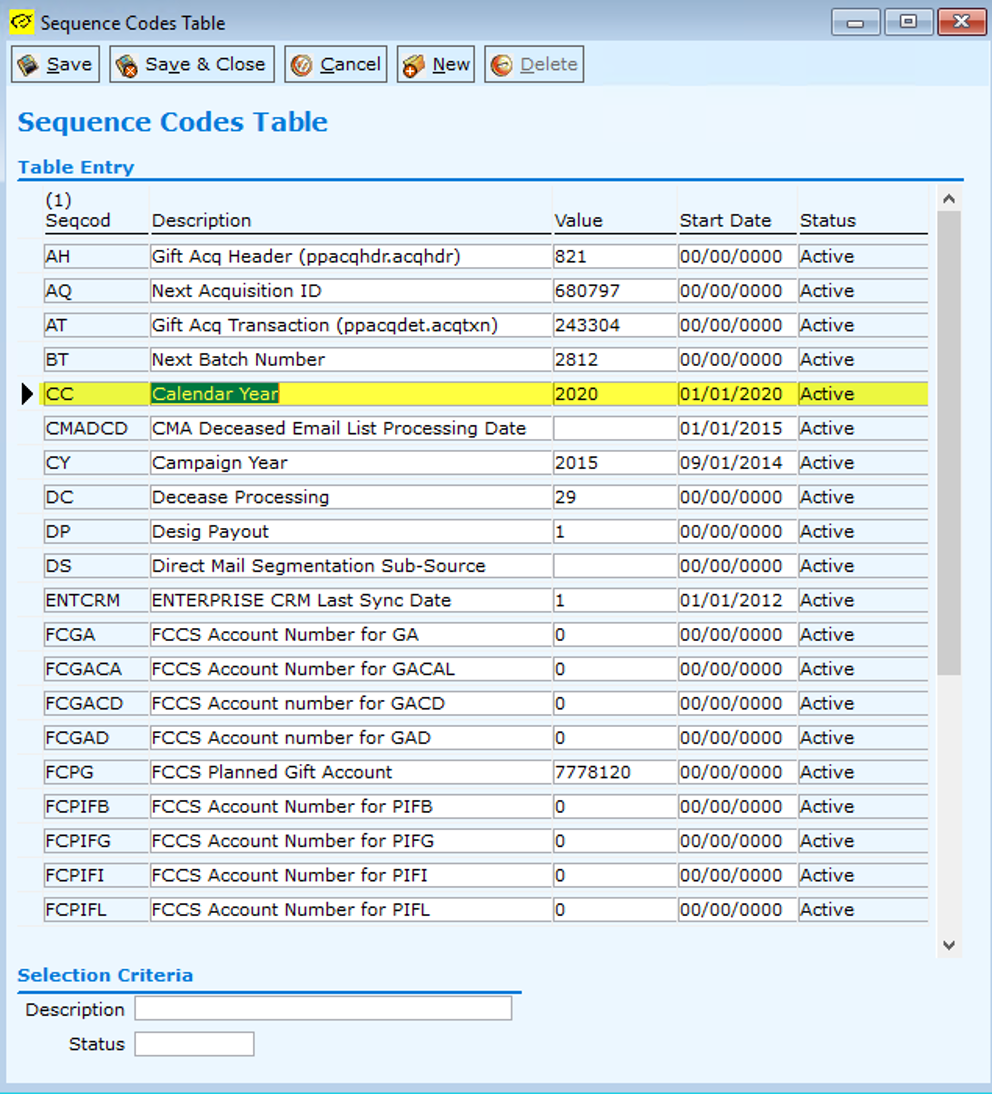 Rolls down the 5 Year Summary totals in the Financial Summary page for each account in the database. The procedure removes the oldest year from the display and creates a new empty 'bucket' for the year 2020.
If your organization has already processed gifts with 2021 credit dates, those will be loaded into the new 2021 buckets.
Note: This procedure is for organizations that utilize Calendar year as one of their two Financial Cycles. To check which Financial Cycles are used in your application, open the Financial Summary page in Account Management for any account. The Cycle drop down menu will display which Financial Cycles are used by your organization in ENTERPRISE.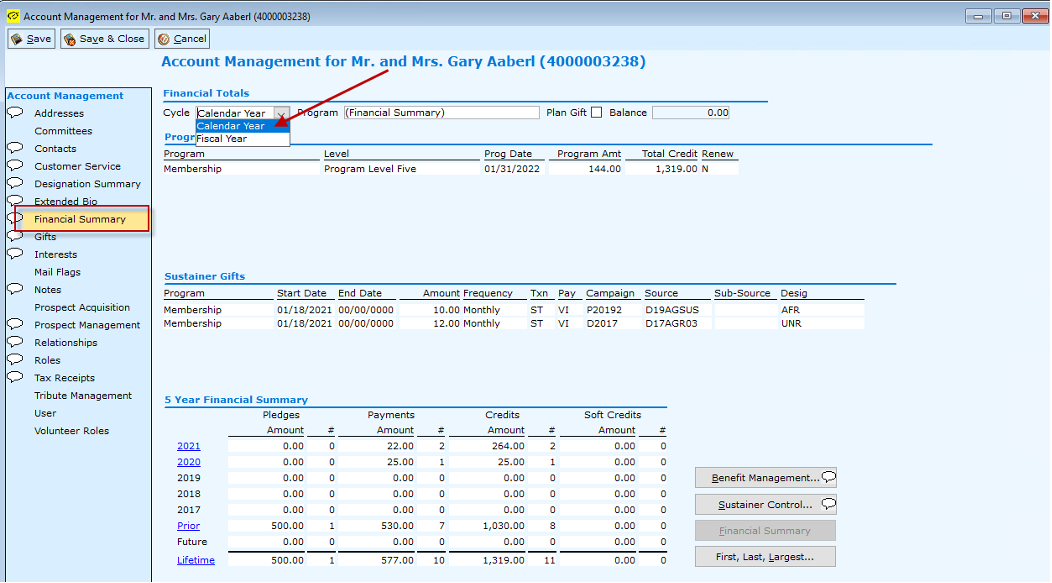 To run this procedure, begin at the File menu. Select File > Data Management > Maintenance Procedures. The Data Maintenance Procedures menu will appear. Query or scroll to select the End of Calendar Year Procedure (n_frcaleoy). Click Run to start the procedure. The procedure should be executed at a time when gifts and gift adjustments are not being processed.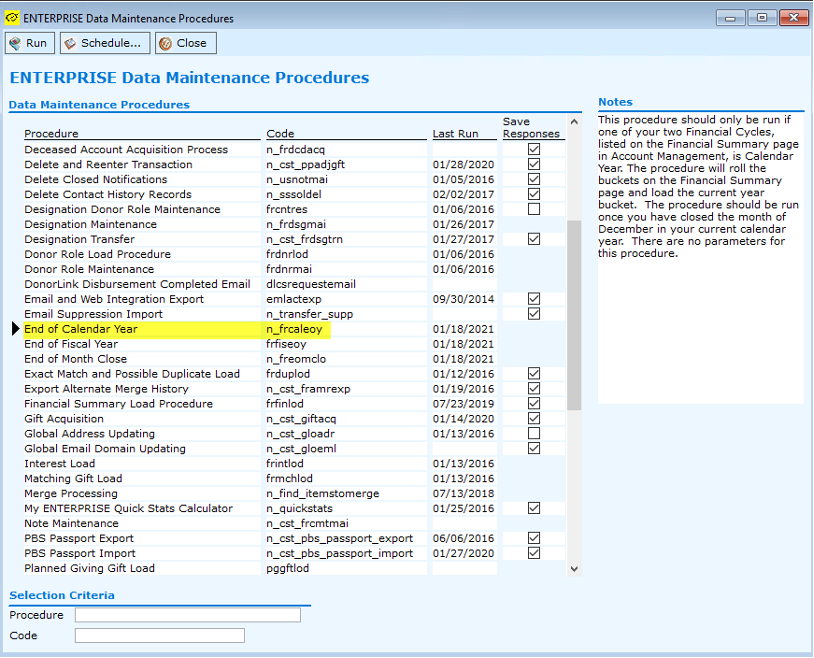 <!BlockDetails>
<!Block>
<!Section-Article>